Whether you are just new or already an expert in the equine industry, you will surely encounter Bates Saddle if you are looking for a new seat for your horse.
Bates is an international brand included in the top selection of high-end and performance saddles of horse owners.
As a celebrated name in the industry, are Bates Saddles really good? What are their pros and cons? Are they worth buying?
Are Bates Saddles Good?
Yes. Bates Saddles are good as they are offering a wide variety of high-performance products made of quality leather and emphasizes the Horse and Rider Technology (HART).
Bates is one of the renowned brands when it comes to high-performance saddles and the finest quality equine accessories since 1934.
It is recognized for producing high-end saddles with innovative technology, making it achieve the HART badge.
With the HART (Horse and Rider Technology) identification, it is proven to be utilizing effective technology that revolutionizes the performance of riders and horses.
The Horse and Rider Technology of Bates Saddles include the CAIR® Cushion System (for protective cushioning), comfort seat technology, EASY-CHANGE® Fit Solution (for the changeable gullet and riser system), Elastiflex Tree, and innovative panels (free movement).
All these special features make Bates Saddles highly competitive which advanced them in becoming the official saddle of the US Eventing Association.
Becoming the official saddle simply means the brand is one of the best, for sure!
Bates saddles are focused on high-performance features and maintaining an optimal fit that can both be beneficial for riders and horses.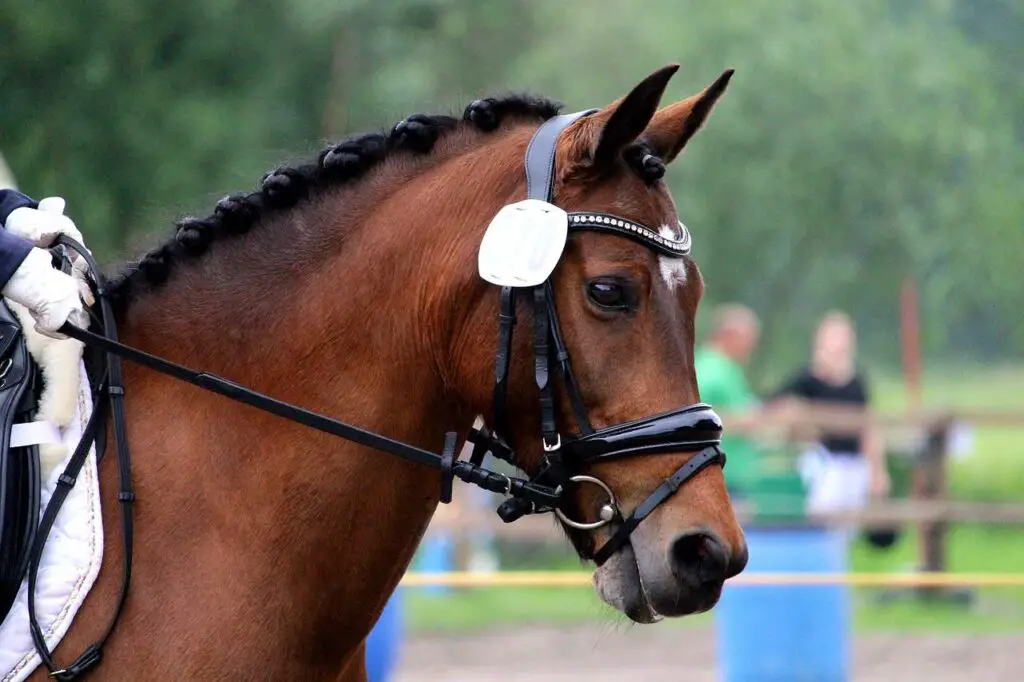 How Good Are Bates Saddles?
Pros
The major pros of Bates Saddle are its premium European leather, wide varieties of products, its cutting-edge designs, and innovative materials.
When it comes to the finest European leather, Bates is one of the top of the mind brands that you can never go wrong with. Its leathers could be Heritage leather, Luxe leather, and Opulence leather.
Its quality is already proven by numerous horse owners, breeders, and equestrians.
You will enjoy the prestige of the authentic leather of Bates Saddles that could not be compared with other low-quality brands.
You can also choose from different saddle models based on your equine activity. Bates has all-purpose saddles, jump saddles, dressage saddles, and stock saddles.
Each of its saddles will surely catch your attention because of its stunning details and impeccable designs.
Most importantly, the greatest advantage of Bates Saddles is its highly innovative fabrication that no other saddles have.
First of this is the CAIR® Cushion System which is exclusively patented to Wintec and Bates.
In this design, the typical stuffings inside the saddles are replaced with air. This enables the riders' weight to be evenly dispersed which lessens the pressure points.
This is specifically created for a protective cushioning that offers great comfort and freedom for both riders and horses.
The EASY-CHANGE® Fit Solution is another advancement of Bates that provides riders the convenience of making adjustments to their saddles by themselves. This fit solution is composed of two systems – the EASY-CHANGE® Gullet System and EASY-CHANGE® Riser System.
The EASY-CHANGE® Gullet System allows you to make alterations to the tree's width of your saddle with the changeable gullets.
As for the EASY-CHANGE® Riser System, you can tailor the fit of your saddle on your horse with the risers. These risers can be used in the front, center, and rear parts of your saddle.
Bates Saddles are also using Elastiflex Tree and effective panel technology which are both for flexibility and easier movements.
These saddles are crafted to offer great comfort and performance to both riders and horses.
Cons
The major cons of Bates Saddles are its expensive price and the high maintenance of their leather.
The most common drawback of high-quality saddles that limits the clients from buying is the price.
As a renowned brand, Bates Saddles are priced at a premium for their quality, which is said to be worth it by those owning the saddles already.
Those who wish to get themselves a new Bate Saddle, but have limited funds, will just buy a used or pre-owned one which is really practical, of course.
Another downside of Bates is the high maintenance of its saddles.
Since the saddles are made of the finest European leather, they should be regularly checked and maintained to experience long years of excellent quality and performance.
For the Heritage leather, you need to make sure that it is shielded from sweat, water, and wear since it has loads of oils within its surface making it extra sensitive. 
As for the Luxe leather and Opulence leather, you should ensure that it will have enough moisture and leather protection so regular dressing is needed.
After every ride, you must check and polish your Bates Saddles so they can last for a long time and prevent early weariness of their surface.
Are Bates Saddles Synthetic?
No. Bates Saddles are not synthetic, rather made of premium European leather. These saddles can be made using three types of leather – the Heritage Leather, Luxe Leather, and Opulence Leather.
Bates Saddles are recognized to be crafted out of the most exquisite and high-quality European leather. This leather is proven to be long-lasting and suitable with Bates' many years of operations in the industry.
These saddles are simply not synthetic. Interestingly, they can even be tailored using three leather kinds – Heritage leather, Luxe leather, and Opulence leather!
The Heritage leather features the classical practices of the Europeans as natural oil and wax tannage are used to achieve its great flexibility and better grip.
The Luxe leather is made out of first-class calf leather that assures resilience, soft texture, and strong grip that every equestrian is looking for.   
If you want a Bates Saddle made with Luxe leather, you need to be patient as this saddle is only crafted for special orders. Typically, you will need to wait up to 4 months before you can have your customized saddle.
This makes the seat extra exceptional, making the clients feel the prestige of owning the brand.
Opulence leather is another material used for Bates which is commonly featured on the exterior part of the saddles.
The models with this leather commonly have extra features for better contact, durability, and comfort.
Where are Bates Saddles Made?
Bates Saddles are manufactured in Vietnam.
Bates is an Australian saddle brand that started operations in 1934.
All of its research and development activities are taking place in Perth, Australia. However, the manufacturing of saddles is happening in Vietnam.
How Much Are Bates Saddles?
Bates Saddles are quite expensive with prices ranging from $1,495 up to $3,995.
With the premium European leather of Bates Saddles, you can expect that they would be costing quite a sum of money.
The high price is not only for the leather itself but also for other details and innovative materials used to make each saddle exquisite.
So far, the most affordable pads are the Bates Caprilli Close Contact Saddle with a price of around $1,495 and the Bates Hunter Jumper Saddle with CAIR costing roughly $1,595.
The most expensive is the Bates Innova Mono+ Luxe CAIR that could cost you approximately $3,995.
These prices may vary depending on the stockist that you will find. You can definitely get them at a lower price when there are discounts and promotions.
Are Bates Caprilli Saddles Good?
Yes. Bates Caprilli Close Contact Saddles are good as they offer a secure and comfortable seat, have an innovative design, have colors to choose from, and are available in various sizes.
Bates Caprilli is one of the most popular models of the brand under its jump saddles.
You can read some feedback and reviews about it over the internet which can give you an idea that it is a common pick for saddle-hunters.
Bates Caprilli is a good saddle as it is tailored to ensure the comfortability of the rider and horse with its panels that are wide and tapered that fully support the back of the horse too.
It features a quilted panel, drop panel points, a standard flap, adjustable Flexibloc System, and is made out of Heritage Leather and Luxe Leather.
As a jumping saddle, it has a supportive seat which is perfect for safe landings. It is weighing around 5.6 kilograms or 12.3 pounds.
It is available in classic black and classic brown colors. Likewise, it has a wide range of sizes, from 16.5″ to 18″.
Do All Bates Saddles Have Changeable Gullets?
Yes. You can change the gullets of all Bates Saddles because of its EASY-CHANGE® Gullet System.
One edge of Bates Saddles to its competitors is its special peculiarity of having changeable gullets.
Yes, you can change the gullets of all of its saddles, thanks to its EASY-CHANGE® Gullet System.
This solution was launched in the late 1990s by Bates which became the first developer of adjustable trees, substantially transforming the saddle industry.
The EASY-CHANGE® Gullet System enables riders to open their saddle on their own and do corrections to the tree's width.
To fully accommodate the needs of the diverse clients, the widths of the interchangeable gullet plates were extended up to six (Narrow to Extra-Wide) as well. This will definitely provide you more flexibility and convenience if your horse's physique changes, you will use it on another horse, or if you will get a new horse.
This is the reason why the clients love Bates Saddles more. The new models are better where you can also add inserts in the saddles to achieve your most desired fit.
Are Wintec and Bates The Same?
No. Wintec and Bates are not the same, but they are both brands under Saddlery Brands International which is owned by the mother company, Hammersmith Nominees.
When talking about quality saddles, you can never go wrong with Wintec and Bates!
These brands have already established a reputable name in the industry with their innovative saddles.
But, some wonder if they are just the same – if they are made out of a similar tree.
Well, each of these brands has unique features that their customers love. They have different materials and highlight special technology.
But one significant similarity that they have is their manufacturer. Saddlery Brands International is the manufacturer of these two brands which is operated by the mother company, Hammersmith Nominees.
Wintec is known for its synthetic saddle while Bates is recognized for its premium European leather.
Wintec is the top synthetic saddle brand across the globe with its durable, innovative, and easy-to-maintain products.
It offers various designs that ensure to fit comfortably for both riders and their horses to achieve competitive performance.
As for Bates, it is recognized for its premium authentic leather that offers comfort, great stability, and seamless contact.
It aims to help both riders and horses to fulfill a smooth performance with its cutting-edge design and quality.
What Are The Most Popular Bates Saddles?
Below is the list of the most popular Bates Saddles with links of where you can purchase them:
References:
Bates Saddles. (2021). Official Website. https://batessaddles.com/
Horse and Rider Technology. (2020, April 30). The Technology. https://www.horseandridertechnology.com/the-technology/
Related Article: