Choosing the perfect saddle could surely give you a terrible headache!
It is hard to choose from numerous brands and models in the market that can almost look alike, offering the same features and even the same prices.
Antares is one of the big brands that are famous among horse owners and riders. How good are Antares saddles? What are their features and how much do they actually cost?
Are Antares Saddles Good?
Yes. Antares saddles are good because they are quality products that offer comfortability and durability that can be even tailor-made.
If you are part of the equine world, you probably recognize the Antares brand. It is known to be made of high quality and durable materials.
Antares saddles offer lots of advantages that can make every ride a satisfying one.
Antares is notable for its custom-made saddles which are simply a dream for those who experience hard times finding the best saddle for them.
The saddles are diversified based on the needs of different equestrian activities. These saddles are tailored to help in ensuring a great ride that will not encounter any fitting and comfortability problems.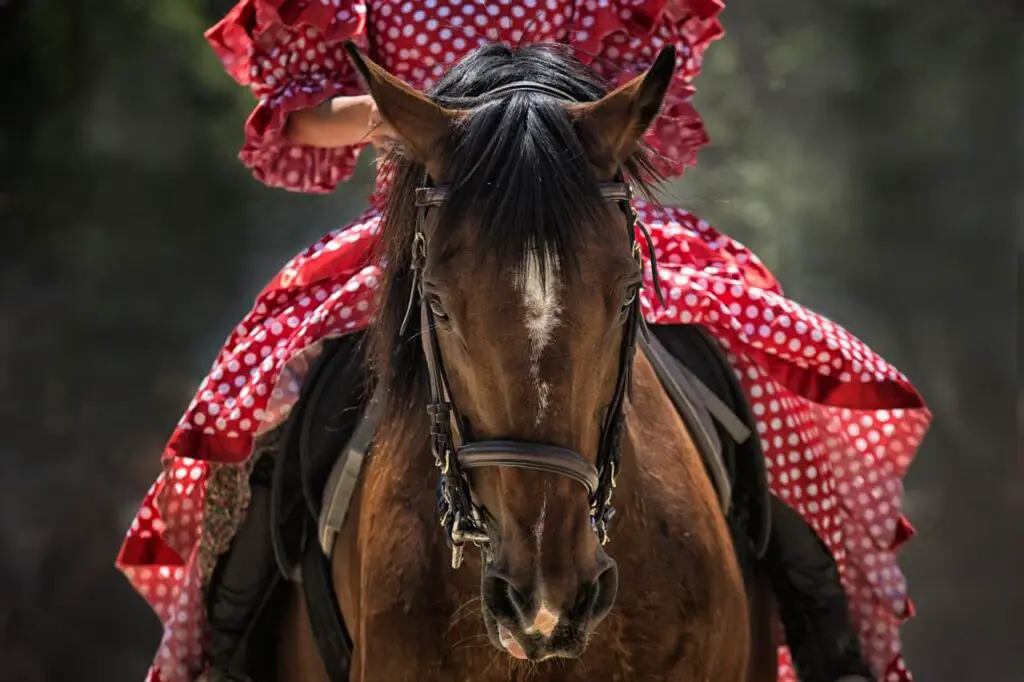 How Good Are Antares Saddles?
Advantages
The pros of Antares saddles are their quality materials, customizable design, and the warranty offered to the clients.
The Antares brand is known to be using only the finest material for its saddles. Its saddles are of high quality which promises durability and longevity.
Another great advantage of the brand is its three different collections which offer customized saddles. This is a special service that you cannot find being offered by other saddle brands.
The customized saddles are perfect for those who demand high-quality products that will be able to accommodate their fitting requirements.
Clients can customize the size of saddles best suitable for them which is essential to ensure having a good balance while riding.
Antares saddles are also proven to be effective in various equine competitions due to their lightness and stability.
It is also gratifying for clients to make a decision when it comes to color or leather type.
Lastly, another wonderful offer of Antares is the warranties for its saddles. There is a 2-year warranty for the leather and a 5-year warranty on the tree. These guarantees make Antares saddles a secured investment.
Disadvantages
The cons of Antares saddles entail the expensive pricing and shortcomings of the foam panel.
With high-quality comes great prices too! And this is one of the disadvantages of Antares saddles.
A lot are thinking that these saddles are too costly and even overpriced! Even if Antares saddles are made of excellent materials, some people think that their price is way too expensive in comparison with other brands.
Another disadvantage of these saddles is connected with their material. Yes, modern memory foam panels are really effective for achieving the perfect fit, but they have cons as well.
Foam cannot be altered instantly; so, if you want some alterations, you will spend some money as you need a professional. You are also confined to only using correction pads or shims for the right fit if the saddle is not perfectly tailored for your needs.
If alteration will be a hassle, then you need to get yourself a new saddle, especially if you have a new horse.
Another disadvantage is breathability which foam panels do not possess. Lack of breathability can lead to overheating that can cause swelling on the back or spine of horses.
Are Antares Saddles Wool Flocked?
No. Antares saddles are not wool flocked but have foam panels instead.
When looking for a saddle, it is necessary to know what it is made of. You want to know what you are riding on to make sure you and your horse will be comfortable at all costs.
Manufacturers of saddles are using various materials (wool, synthetic wool, foam panels, air panels) for their products that can have both positive and negative characteristics. Not all materials are firm and not all are soft; some are breathable and some are not.
Antares saddles are filled with foam in the panels and not wool flocked.
Foam saddles are more durable and more solid than wool flocked ones.
With foam saddles, riders feel closer to their horses as these are less heavy and bulky. The foam in the panels will create a definite shape as they are firmer.
However, foam panels also have disadvantages. One of these is the need for custom pads for your everyday fitting.
Some are replacing the foam inside their Antares saddle with wool flocked. But this process is certainly time-consuming and pricey.
Are Antares Saddles Adjustable?
No. Antares saddles are not adjustable, though you can get a customized one that will ideally match you and your horse.
For a secured and comfortable ride, a saddle is a requirement that must be chosen deliberately.
Antares is one of the top choices when it comes to high-quality saddles that promise to give you great balance, comfort, and durability.
However, one of the common issues of riders about Antares saddles is the fact that it is not adjustable.
This can be frustrating especially if you need some fitting tweaks. Unlike wool-flocked saddles, you cannot simply adjust the foam panels. You are confined to only using correction pads or shims.
But not fret too much as Antares saddles usually use memory foam offering lots of benefits both for the rider and the horse.
Memory foam is molding to the body and returns to its original form once the heat and pressure are removed on it. This effectively distributes the bodyweight of the rider and provides great comfortability for the rider and the horse.
This modern foam is highly flexible and durable that can adapt to extreme force, as it retains its shape, just like in jumping.
If for some other reason, you are not satisfied with the Antares saddles that you have tried on, you can customize your saddles based on your preference.
Custom Antares saddles are 100% custom-tailored and made by hand just for you! You can have your perfectly designed saddles that will accommodate the needs of you and your horses' actions.
How To Read Antares Saddle Stamp?
In reading an Antares saddle stamp, the code is a combination of numbers and letters arranged respectively as saddle number, flaps length, knee rolls, seat length, and seat width.
Out of the numerous French saddle brands in the market, you might have chosen to pick an Antares saddle.
However, deciding the brand is not the end of the saddle hunt.
You must find the perfect fit for you and your horse which should be the ultimate goal!
Finding the most suitable saddle can be daunting; hence, the best thing to do is to simply look for the stamp on the saddle (under the saddle flap).
The stamp is the code or the serial number of the Antares. This is a distinctive identifier that can give you basic details regarding the product.
If you are looking for a precise fit, you need to check the stamp that can be found under the saddle flap. You must know how to read it to make sure you are getting the right seat that you fancy.
The stamp is a sequence of the saddle number, flaps length, knee rolls, seat length, and seat width.
For instance, the stamp on an Antares saddle is "20 0884 2 N 17 E".
"20 0884" stands for the saddle number. You can find the saddle number on the second line of the stamp as the first line indicates the model of the Antares saddle.
After the saddle number, you can locate the flap's length and knee rolls in the third line of the stamp.
In the example, the number "2" is the flap's length. The size of the flap could be 00 (shortest), 2 (standard), or 4 (longest).
Following number "2" is the letter "N" which indicates the knee rolls or the forwardness of the flap. "N" is the standard, "A" means slightly forward, "AA" for forwards, and "AAA" for very forward.
On the fourth line of the stamp, you can find the seat length and seat width.
In the example, the seat length is 17 inches while the seat or tree width is "E" or 24 cm. Antares has various options for its seat or tree widths: "E" stands for the narrow widths, "N" for standard, "L" for wide, and "XL" for extra-wide.
How Much Do Antares Saddles Cost?
Brand new Antares saddles cost between $2,800 to $7,100 depending on the collection that you have chosen. You can also buy used Antares saddles from $1,900 to $6,400 depending on their condition.
If you are searching for well-recognized saddle brands, you will bump into the Antares label, for sure!
Antares saddle is known to be of high quality; however, it is identified as quite costly or even overpriced.
Buying a brand new saddle will cost a fortune for some as it is, definitely, expensive!
The custom-made saddle usually costs $5,500 to $7,100 while the semi-custom one is priced between $2,900 to $4,100. Some ready-to-ride Antares saddles are cheaper so you can get one for as low as $2,850.
There is no way these numbers are affordable for all those who aspire to own an Antares saddle, certainly.
But do not lose hope as you can still have this saddle brand even if you are on a budget. You can buy a used Antares saddle at a lower cost!
If it is totally fine with you to use pre-owned saddles, you can find lots of them in excellent condition with even negotiable prices over the Internet.
Based on your funds, you can find pre-owned Antares saddles for as low as $1,900 up to $6,400. Of course, the design and condition affect the price of these pre-loved items.
Best Antares Saddles
Antares aims to help its clients find the most suitable saddle for them. For the company to meet the demand and needs of its market, it has created three saddle collections that are unique from each other, namely the custom saddles, half-size saddles, and ready-to-wear saddles.
Below are some of the best-selling saddle products of Antares:
Antares Evolution Saddle ($5,500 to $6,400)
Antares Evolution Saddle is a part of the custom saddles that has a deep seat and is tailored for jumping.
This saddle is suggested to be used by advanced equestrians together with a lightweight seat.
It has a distinct design that provides the riders some shoulder freedom. It also offers great close contact with horses.
It is available in various leather types – Grained with Calf Seat, Grained with Buffalo Seat, Full Calfskin, and Full Buffalo.
Antares Signature Dressage Saddle ($4,100)
Antares Signature Dressage Saddle is semi-custom and has a deep seat. It has wide panels to provide greater comfort. It also offers excellent stability and contact.
It is available in 16.5 inches to 18 inches. You can also get your customized flap in based on your preferred size.
Antares Altair Jump Saddle ($2,900)
Antares Altair Jump Saddle, formerly known as the Spooner Saddle, is included in the ready-to-ride collection.
This has a classic French design with a medium-deep seat. It is made of memory foam panels that help the rider achieve the correct sitting position.
Antares Connexion Saddle ($5,500 to $6,400)
Antares Connexion Saddle has a semi-deep seat and is designed for jumping competitions. This custom saddle offers more freedom and versatility for riders.
It is available in various leather types – Grained with Calf Seat, Grained with Buffalo Seat, Full Calfskin, and Full Buffalo.
This saddle has sizes 16 inches to 18.5 inches. Its flap is also available in different sizes and you can request for it to have customized panels.
Antares Skylla Saddle ($3,000)
Antares Skylla Saddle has a half-deep seat that provides an excellent pelvis position.
It is included in the ready-to-ride collection that is created to fit different horses and break in easily while enjoying exceptional comfort.
It has a narrow twist, standard blocks, standard panels, and is made of calfskin leather.
References:
Antarès Sellier. (2021, June 2). Les collections de selles Antares. https://www.antares-sellier.com/nos-collections-de-selles/
Related Articles:
Are Circle Y Saddle Any Good? How Good? (Pro & Cons)